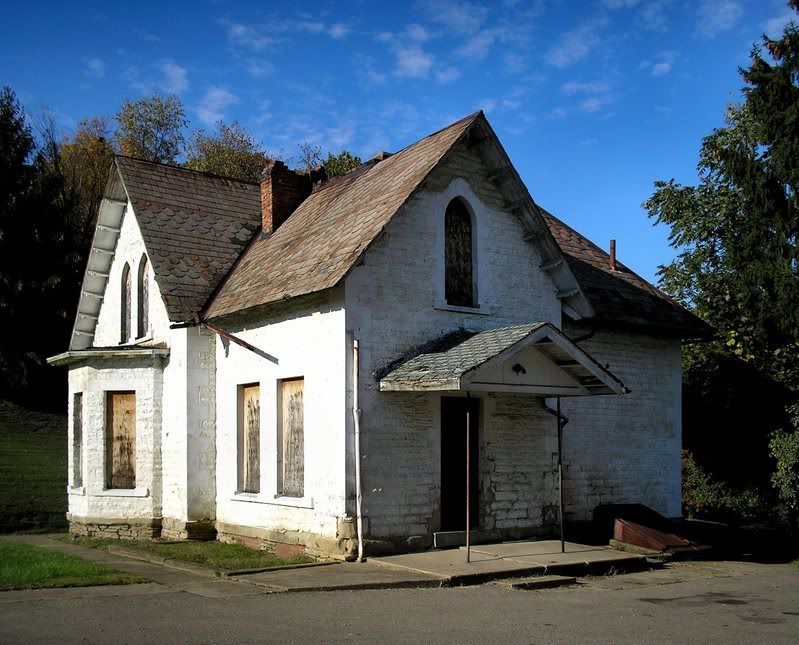 Abandoned caretaker's house
Woodlawn Cemetery
Zanesville, Ohio
Download a zip of every song I've uploaded this month right here, here, & here (Three separate zip files).The Abominable Dr. Phibes Movie Trailer
The trailer for one of my favorite horror movies. Enjoy the old school gore!
Dawn Of The Dead Trailer
WARNING: EXCESSIVE AMOUNTS OF VERY OBVIOUSLY FAKE GORE.
This is my favorite of Romero's zombie movies, and not for any of the reasons people usually mention about it being an allegory of consumer culture.
No, personally, I would love to live in a mall. In fact, one thing I love about the movie is that it's surprisingly warm-hearted toward its protagonists and optimistic about humanity's ability to both adapt to any situation and forge familial bonds from disparate groups. Living in the mall is part of that -- the four heroes enter that mall panicking and helpless, but some time later, they've adapted the mall offices into a cozy three bedroom apartment and have bonded as a family. They use every inch of that mall's space as creatively and cleverly as they can. They never stop training or planning, and they never give up.
All this, good writing, and some damn fine gore, sometimes even delivered with humor. What more do you want?