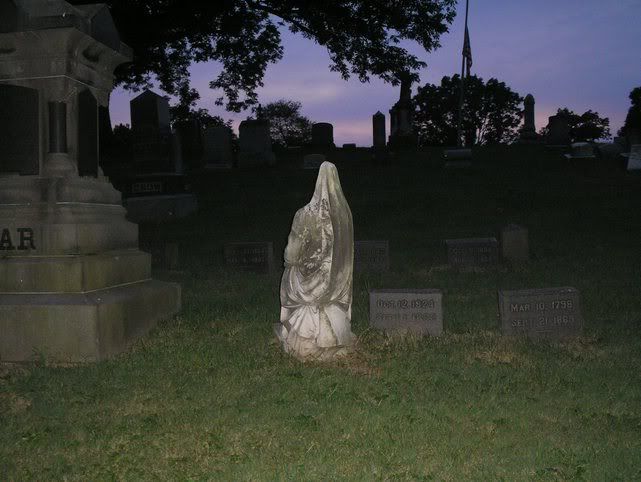 Mount Calvary Cemetery
Heath, Ohio
As I was driving through this cemetery, I saw this and hit the brakes. I just froze. I must have stayed there, unmoving for 5 minutes or so before I got myself out of the car to shoot it. There was just something ... wrong, and immediately arresting about it.
I shoot a lot of cemeteries and don't often run into things that unnerve me, but this did.